Last Night I watched the Grammy's. My favorite part of the whole thing was the Red Carpet and even than I was disappointed. There wasn't that many outfits that were on the red carpet that stood out to me. I was left wanting.
Looks I Liked:
Bonnie Mckee- love the blue green gown. Very simple and classic. I notivced the staight cut at the top of the bust area and I kind of like it.

P!nk- your red dress. So different from what I was expecting. I love it and you rock it.

Mackelmore-Love the green suit

Cyndi Lauper- You rock that look and I love it.

Kevin Hart-you look great

Paris Hilton- genuinely surprised by how much I like this outfit. I am not a big fan of the back of the dress, but I still like it. It honestly left a great impression on me.

Looks I Didn't Like at all:
Ed Sheeran- I wish he would brush his hair. He looks like he just rolled out of bed. His outfit  looks fine, but I just wish he could tame his hair.

Sarah Hyland- I don't know what it is, i'm just not a fan.

Slipknot- What's with the clown thing?

Sara Bareilles- looks like a hot mess. Her dress reminds me of a bird that was plucked badly. And I don't care if your hair was inspired by Katniss Everdeen, her looked a mess. The Whole Look didn't work.

Pharell Williams- This is just a fail. Jeans, that jacket, and that hat. I don't take you seriously at all. Who are you Dudly Do Right? 

Looks that Were Close, but still a miss:
Kacey Musgraves- Her dress is pretty and glittery, but I felt that it blended so well with her skin tone that I just felt the dress disappeared. If that makes sense.
Katy Perry- love the dress minus the music notes. I really enjoy incorporating geeky things into clothes, but I just don't think it fully works. I love her hair, I love the dress shape, I'm just not impressed with the dress. 
Madonna- Look was great and than I saw the grill. On a side note I hope she is okay she looks tired and or a little sick.

Taylor Swift- You always seem to wear glitter and shimmer. I wish she would try something new. And the ponytail. I'm just not a fan of the ponytail look on the red carpet. But I may change my mind. It is really pretty- I just want something not so girly, I wanted her to try something a little more mature. But it is still pretty and the chain mail is edgy, but she always does sparkle. 
Other Thoughts:
The men are experimenting more, which I'm glad. I was getting tired of the classic Tux, be a little different.
Lots of Gold, white, and "nude" this year.
This is cute for everyday, but not for the red carpet.

My Least Favorite Looks
My Favorite Looks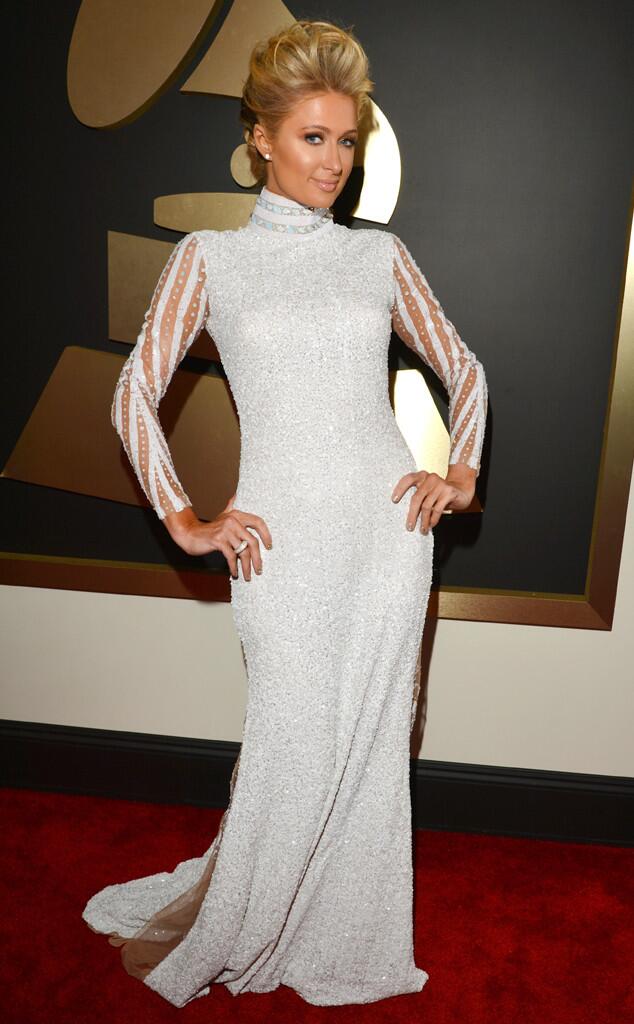 If you want to hear my thoughts on the Award Show?  Click here.
What was your favorite look of the night? Let me know in the comments below!